Tree Bookcase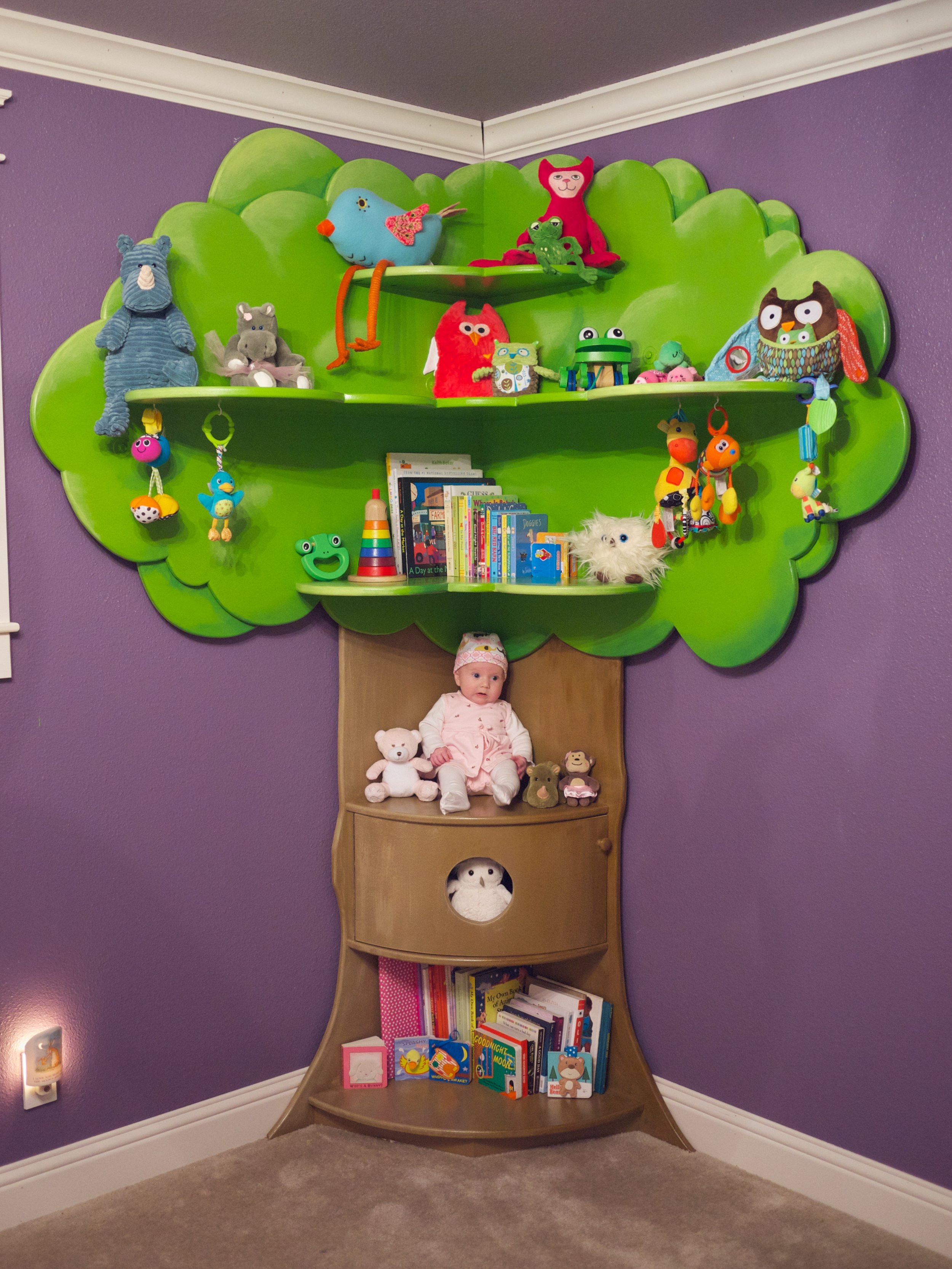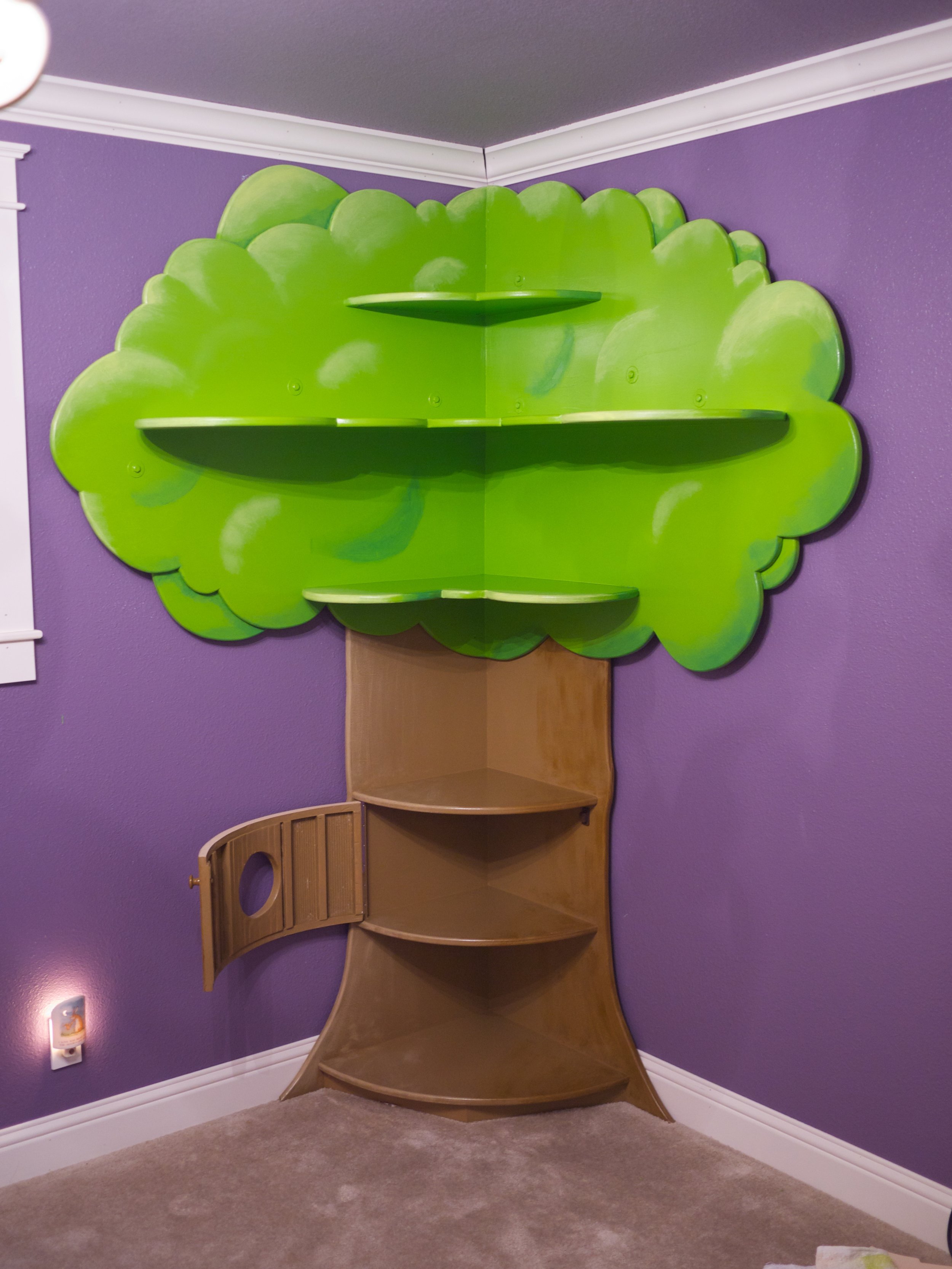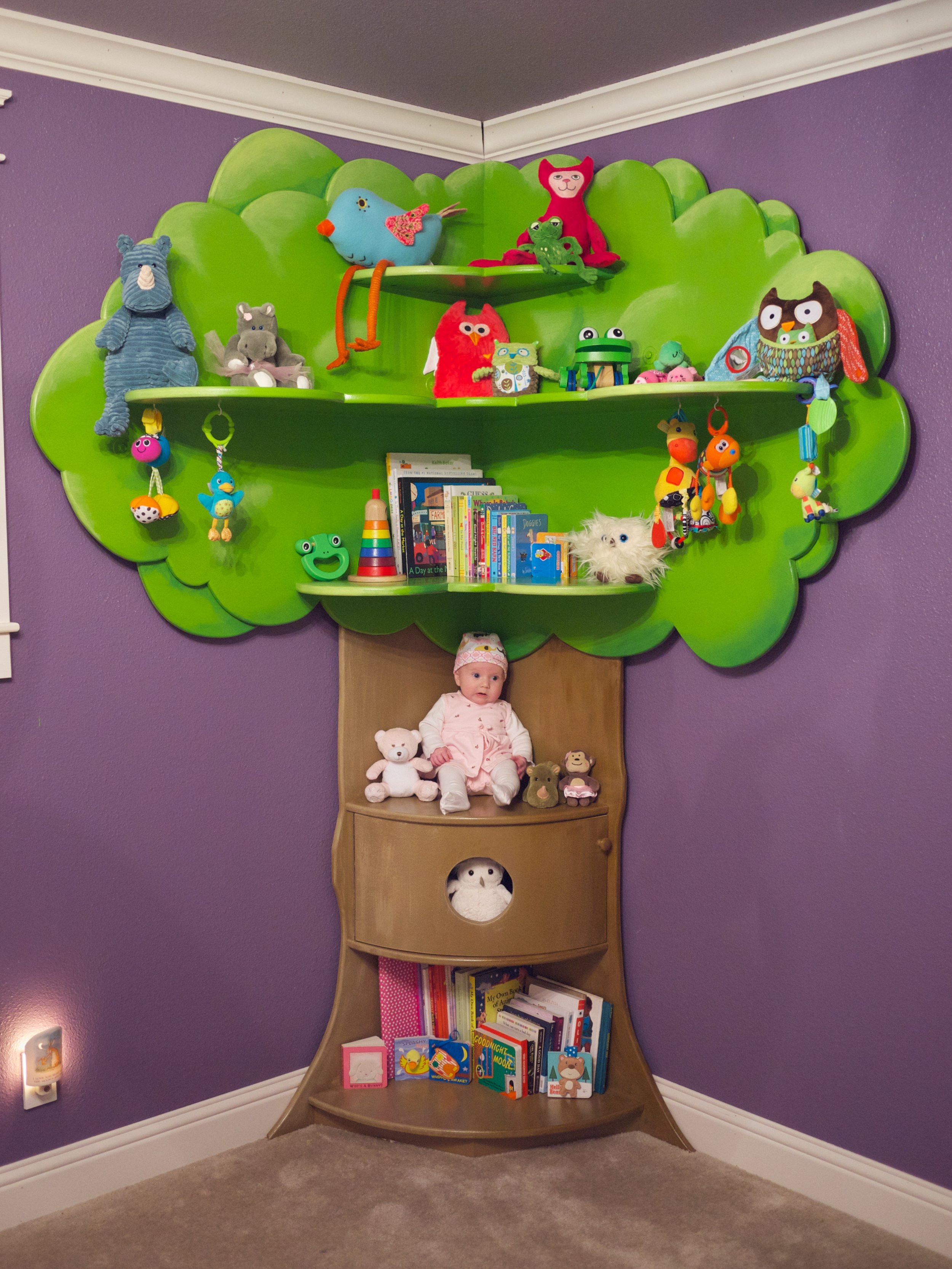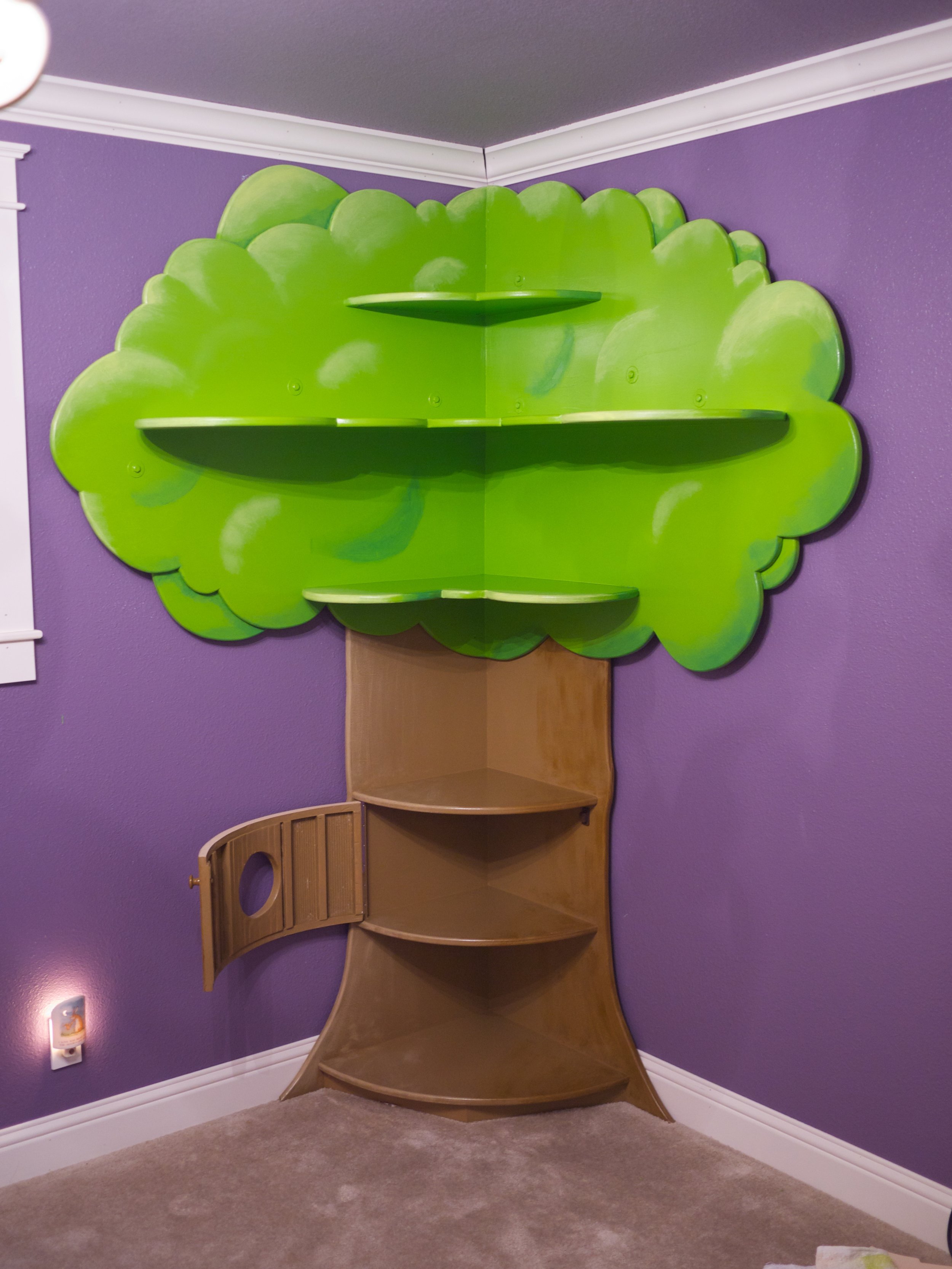 Tree Bookcase
Perfect for a nursery or children's room! This handmade bookcase is made from 3/4" cabinet grade plywood. Tree top is hand painted and tree stump is stained to the color of your choice.
It stands 7'6" Tall, and 4' Wide from corner of wall to edge of tree top. It provides a lot of storage for books, toys, stuffed animals and any other treasures, all with the benefit of using a very small footprint in the room.
Bookcases are made to order so please allow 2-3 weeks build time.
*Sorry. Books, stuffed animals, and baby are NOT included with bookcase. ;-)
*Bookcases are for sale in the SEATTLE AREA ONLY due to the size and weight of the piece and delivered by us. This bookcase should also be installed by bolting it to wall studs preventing it from tipping over and is the responsibility of the customer.